1945
Aug. 15
Aug. 17.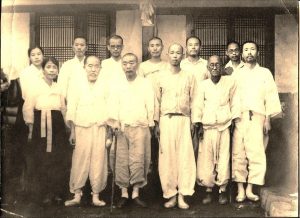 Released leaders of Anti-Shinto Shrine Worship Movement, at the late Rev. Chu Kicheol's House; front from left: Ch'oe Teokchi, Yi Kiseon, Pang Kyeseong, Kim Hwajun, Oh Yunseon, Seo Cheonghwan; behind from left: Cho Suok, Chu Namseon, Han Sangdong, Yi Injae, Ko Heungbong, Son Myeongbok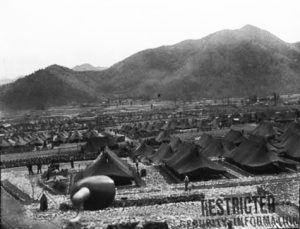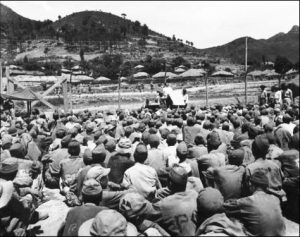 POW Camp, Koje Island                                  Sunday Worship Service at the POW Camp, Koje Island
1972

July 4. North-South Joint Declaration
Oct. 17 Yusin Restoration (President Park's self-coup): He dissolved the National Assembly, suspended the constitution and declared martial law. Universities were closed.