Before 1876 : under construction
---
ROMAN CATHOLICISM
1592-1599
The Korean-Japanese War
1593
Gregorio de Céspedes (1550-1611), a Portuguese Jesuit priest in Japan, accompanied the Japanese forces commanded by Daimyo Konishi Yukinaga, himself a Christian, and
did missionary work among the Japanese soldiers in Pusan from December 27, 1593 to April 1594 . There is little evidence that he interacted directly with the Korean population, but it is believed that he did proselytize among Koreans held captive by the Japanese.
Among Around 300.000 Korean prisoners of war who were brought as slaves to Nagasaki, some were converted to Christianity.
1603 
Matteo Ricci, worked in Beijing from 1601, published 天主實義Tianzhu shiyi.
1610 a Korean Church in Nagasaki was established with about 300 Korean members.
1611

Yi Sugwang visited Beijing and learned basic teachings of Christianity and western science from Ricci.
Yi's encyclopedia,
Chibong Yusŏl, mentioned Ricci's books.
1617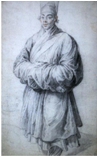 Antonio Correa (1578?-1626), o
ne of Francesco Carletti's converted Korean pupils in Nagasaki
went together with Carletti to
Holland and then Rome, Italy and lived there–the first Korean to visit Europe. Later t
he Vatican sent Antonio Correa to Manchuria to reenter Korea as a missionary, but he was not successful.
Rubens's "Man in Korean Costum" (picture here) at the Getty Center is not Antonio Correa.
1626
Vincent Kwon was martyred in Nagasaki. 13 Korean
martyrs among 205.
1636 Qing's Second Invasion to Chosŏn. 100,000 Manchu Chinese soldiers attacked Seoul. Chosŏn surrendered after fierce resistance. 200,000 Korean captives sent to China.
1644 

Crown Prince Sohyŏn as a Hostage to Beijing. Learned Western science and Catholicism from Adam Schall. Prince brought Catholic books and sacred things to Seoul as well as Chinese Catholic eunuchs and servants. However, he was poisoned to death. Strong anti-Qing sentiment of the court and people. Policy of anti-Catholicism and seclusion continued for the next two centuries.
1783

1784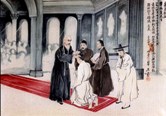 Yi Sûnghun was baptized in Beijing

Myôngdong Church in Seoul was organized
1791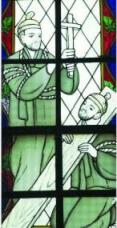 Yun Chich'ung and Kwôn Sangyôn were executed for ancestor worship
1801
Sinyu pak
hae, the first great persecution of Roman Catholicism.
Hwang sayông's silk letter to Bishop in Beijing was detected.
Chinese priest Zhu Wenmo was martyred with other Koreans
1839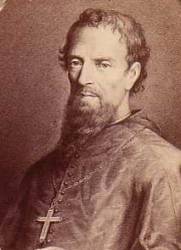 September 21 Bishop Imbert (who came to Korea in 1837) of Société
des Missions Étrangères de
Paris (MEP) was martyred
1846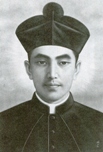 The first Korean priest Kim Taegôn was martyred on September 6
1864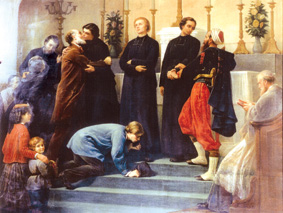 Le Depart, 1868, by C. Coubertin
They were martyred in 1866.
1865-66 Great Persecution of Roman Catholics by Taewôngun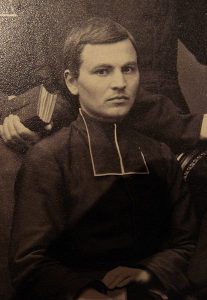 Henry Dorie was one of the martyrs
---
1628
Jan Janse Weltevree (Pak Yŏn) shipwrecked and lived in Korea
1653
Hendrick Hamel and 26 Dutch Sailors shipwrecked and stayed in Korea until 16
67
1688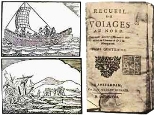 Hamel's Travelogue was published
See recent articles on Hamel: SJEAS (April 2007).
1818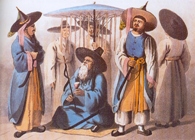 Basil Hall visited Korea
1832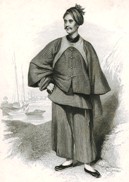 Gutzlaff visited Korea (Kodae Island)
1854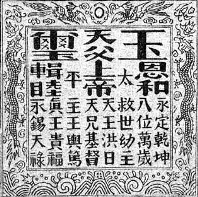 Taiping Uprising in China
1866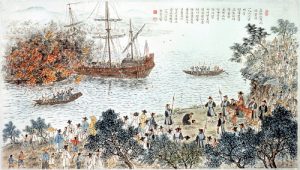 General Sherman Incident in Pyongyang (Picture by Kim Haksu)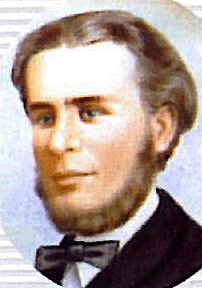 Robert J. Thomas was killed.